Our finance and accounting team is composed of bookkeepers, finance specialists and CPAs who will give you confidence that your financial matters are being handled securely, accurately and transparently. We handle all financial transactions for our associations including cash receipts, data entry, accounts payable, monthly reporting, taxes and audits.
Our staff size allows for appropriate segregation of duties and thorough oversight of all processes. All client funds are accounted for and managed according to rigorous standards set by the AMC Institute.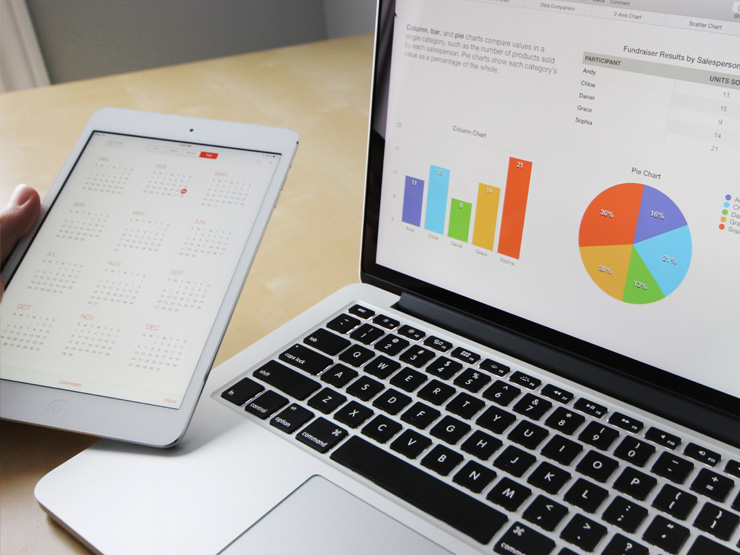 Super professional!
"I've been more than impressed by the professionalism of our team at Ewald Consulting. From the provision of clear financials to support with conference planning, they help us strike a balance between seeing the big picture and paying attention to key details."
Direct Downloads
The Ewald Consulting Finance Department uses bill.com to process our clients' accounts payable. Bill.com allows us to receive electronic approval from executive directors, treasurers, and others to pay invoices, which are then automatically downloaded to QuickBooks and paid.
We also use a special QuickBooks import tool that connects with our client databases helping with direct downloading of monthly transactions. G/L codes are assigned in the database to each product or membership type so that each transaction downloads to the correct G/L code in QuickBooks and ties out with the data being reported in the database.  This import tool eliminates any need for double entry between the database and Quickbooks and allows us to prepare financial statements for our clients more quickly and accurately.

Monthly financial trend analysis

Audit/review facilitation

Basic monthly financial analysis
Bookkeeping

Credit card processing

Human Resources management
Monthly financial statements

Payroll management and processing

Tax return prep facilitation
Amanda Ewald

Chief Financial Officer/Chief Operations Officer

Mom to two sets of twins. Mom to two sets of twins.

Melissa Anderson

Senior Client Accounting Specialist

Runner, active mom and outdoor enthusiast.

Anne Solheid

Senior Accounting Manager

Gardening makes me feel happy and accomplished!

Tommy DeMartino

Client Accounting Specialist

Big hockey fan and coach, own a Bernese mountain dog, & love spending time with…

Kari Pumper

Client Accounting Specialist

I love horseback riding and reading (not at the same time).