Sales & Business Development
The Ewald Consulting Sales and Business Development team supports annual/conference sponsorship, exhibitor and advertising sales as well as membership and conference registration sales. 
New clients normally experience a 10-30% increase in sales when they join Ewald Consulting because of the rigor and discipline that our team brings to the sales prospecting, securing, and fulfillment process. Our average is a 30% increase in revenue. Also, many of the Ewald team members are Inbound Sales Certified.
Check out some of our helpful Ewald Sales information here: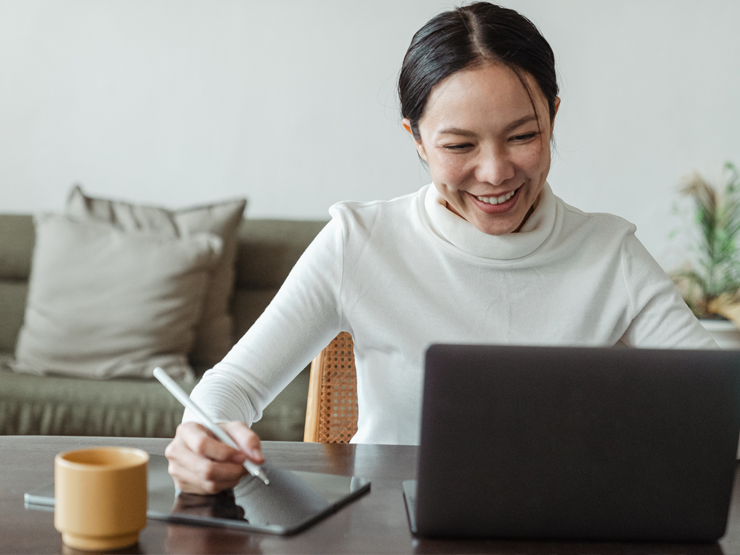 Boosted our Sales Efforts!
"Ewald Consulting did a great job of first understanding our organization and processes, and then worked to boost our sales efforts. They enhanced our prospect list and brought new ideas to the table on the way to becoming a great business partner. We anticipate great things as they increase our non-dues revenues."

Sets strategies and executes!
"Ewald Consulting's sales team has been a true partner for SCIP. They're great at both helping us set strategy and also boots-to-the-ground execution, which is a huge value add. By partnering with Ewald Consulting, we've been able to generate revenue year-round, rather than just focusing on 'the big conference'. It's been great for member and sponsor satisfaction, as well as our balance sheet."
New revenue opportunities
"Ewald Consulting's sales team has helped brainstorm and diversify new revenue opportunities for CAI-New England. They take a proactive approach by looking at new ways to generate revenue year round, rather than focusing on traditional methods."
Virtual Sponsorships
The transition from in-person to virtual conferences has been a challenge for several associations, especially in terms of providing value to conference sponsors and exhibitors. The Association of Advancement Services Professionals had been well on its way to a record year of sponsorship support for its in-person conference when COVID-19 restrictions necessitated a switch to virtual. Ewald Consulting's team of experts helped identify the right virtual platform for their desired event experience and adapt sponsorship offerings to this new format. The event drew strong attendance and resulted in record-level sponsorship revenue, even compared to other in-person events. This has set them up to invest in future conferences as well as additional opportunities to build member value in the year ahead.

Advertising campaign design

Annual Sponsorship sales

Conference sponsor and exhibit sales

Conference registration sales
Magazine advertising sales

Membership sales

Monthly sponsor benefits report outreach

Non-dues revenue strategy
Sponsor and exhibitor reports

Advertiser relationship management

Sponsorship campaign design

Website advertising sales
Andrew Malcolm

Sales Assistant

I enjoy hiking, grilling, and going to baseball games.

Leah Korkowski

Sales Intern

Hanging out with my family/friends, playing with my pets, and soaking up some sun!

Tom Ende

Sales Assistant

I love sports of any kind, mostly basketball. I have a twin sister

Blake Finger, ISC

Director of Sales

I golf as much as possible. When not golfing, I enjoy thinking about golf.

Bonnie Young

Sponsorship and Advertising Fulfillment Manager

Crafting queen, ruling the realms of crocheting, rosemaling, Ukranian egg painting, bedazzled ornaments and glassware.

Jake Nelson, ISC

Sales Manager

I love fishing, hiking, SCUBA, and getting overly competitive while playing sports. If inside, The…

Libby Baxter, ISC

Sales Coordinator

I love to read, run, and bike around the Twin Cities. I share my apartment…

Dom Weyker

Strategic Partnership & Sales Coordinator

I love traveling, camping, and hiking. Everything is better outdoors.